Up to the Challenge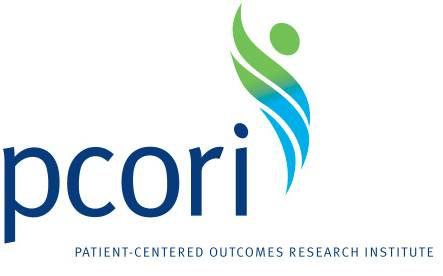 Ever since we launched the PCORI Challenge in December 2012, we've been eagerly what kind of answers we'd get to a complex question: how might we effectively connect patients and researchers interested in partnering to conduct patient-centered outcomes research?
Now, the Challenge proposals are in, and our panel of judges has started reviewing the community's concepts and prototypes for a patient-researcher "matching system."
We launched the PCORI Challenge because we believe that when scientists meaningfully engage patients and caregivers in all aspects of the research process, the studies they conduct are more likely to produce information that can answer the real-world questions that patients and those who care for them have. But we also realized that it's not easy for patients and researchers interested in such partnerships – which we require as a condition of funding – to find each other.
So, in collaboration with Health 2.0, we asked researchers, patients, clinicians, developers and others to help us address this issue, offering a $10,000 prize for the best concept for a matching system and $40,000 for the best prototype or app. We're pleased to have received 29 submissions – 15 concepts and 14 prototypes – from individuals and organizations, located in cities from Philadelphia to San Jose, CA., from major academic institutions, well-known patient groups, and successful private companies.
To determine our winners, we assembled a panel of judges that reflects the diverse group of healthcare stakeholders regularly involved in our work. Patients, patient advocates, caregivers, clinicians, researchers and industry are all represented, along with experts in health communication and health information technology.  The panel includes two members of our Board of Governors and one member of our Methodology Committee. The full panel is:
Stephen Arcona, PhD, MA, Executive Director, Outcomes Research Methods & Analytics, Department of Health Economics and Outcomes Research, Novartis Pharmaceuticals Corp.
Andre Blackman, Founder, Pulse + Signal
Elizabeth Gross Cohn, RN, DNSc, Assistant Professor, Columbia University School of Nursing
Jessie Gruman, PhD, President, Center for Advancing Health
Gail Hunt, President and CEO, National Alliance for Caregiving (Board Member)
Richard Kuntz, MD, MSc, Senior Vice President and Chief Scientific, Clinical, and Regulatory Officer, Medtronic, Inc. (Board Member)
Melanie Nix, MBA, Co-Founder, Breast Cancer Comfort Site
Abdul Shaikh, PhD, MHS, Program Director, National Cancer Institute Health Communication and Informatics Research Branch
Mary Tinetti, MD, Gladdys Phillips Crofoot Professor of Medicine, Epidemiology, and Public Health, Division of Geriatrics, Yale School of Medicine (Methodology Committee Member)
Kelly Young, the "Rheumatoid Arthritis Warrior," Patient/Patient Advocate
Each concept or prototype will be evaluated by a minimum of three different judges, with at least one representing patients or patient advocates. This will uphold the integrity of the Challenge and maintain its focus on delivering a patient-centered solution.
Our judges have started reviewing the submissions, evaluating whether each entry:
Efficiently and effectively connects patients and researchers
Is usable, scalable and sustainable across diverse populations
Adapts to the differences in the ways that patients, caregivers and researchers understand, describe and seek answers to their questions
Maximizes patient-centeredness by addressing patients' needs, while satisfying researchers' need to emphasize the scientific rigor of any resulting collaboration
Addresses the challenges of serving "easy-to-miss" audiences, such as racial and ethnic minorities, the elderly, rural populations, the physically challenged, and those who whom English is not their native language.
We'll announce our winners on June 3 at the Health Datapalooza IV conference in Washington, DC.
When we first launched our challenge, we sought to harness the wisdom and experience of the broader healthcare community to help us advance our mission of funding research that helps patients and those who care for them make better-informed healthcare decisions. We're confident that, when the judges' decisions are in, we'll be a bit closer to that goal.
Thanks to everyone who participated in our Challenge. We appreciate your interest and, whether or not you take home a prize, we hope each of you remains involved in our work. And, of course, stay tuned for the announcement of the winners!
Anne Beal, MD, MPH, is PCORI's Deputy Executive Director and Chief Engagement Officer. Sue Sheridan, MBA, MIM is PCORI's Director of Patient Engagement